Steve and Shelley Turk, and the team at Turk Hospitality Group, own and operate the Rocking Horse Ranch Resort, in Highland, New York, SplashDown Beach Waterpark in Fishkill, New York, and are developing The Wildberry Lodge, a Napa-style destination in New Paltz. Rocking Horse Ranch Resort, an all-inclusive family destination, will be celebrating its 60th anniversary Memorial Day Weekend 2018. Considered America's Favorite Family Resort, Rocking Horse continues to earn the prestigious Three Diamond Rating. The Ranch has recently been ranked number 2 among the top hotels for families in the United States and number 9 in the world by TripAdvisor for 2018.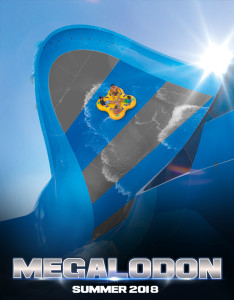 The Turks purchased SplashDown Park in 2004 and renamed it SplashDown Beach. Upon entering their 14th season of operation at SDB, Steve and Shelley have invested over $20 million in new rides, attractions, and facilities. 2018 introduces the largest of new attractions yet: the Megalodon, a thrilling 6 story, 4 person raft ride that brings the latest in waterpark ride technology to Fishkill. The "MEG" will be the only one of its kind in the Northeast!
In addition to over 40 years of industry experience, Steve has cultivated a strong management team at Turk Hospitality that is committed to exceeding guest expectations and measuring success one family at a time. Whether it's adding new features to Rocking Horse, constructing new rides at SplashDown Beach, or developing The Wildberry Lodge, Turk Hospitality Group promises to bring the very best in destination tourism and entertainment to the Hudson River Valley.